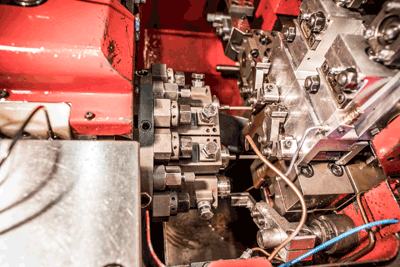 We have presses available and cover diameters from 2 to 12 mm. Necessary tools are partly produced in our own tool making, others are purchased at well-known suppliers.
We are able to anneal rivets scale free in our heat-treating line. Moreover, we have a lubrication device to apply an anticorrosive on annealed rivets.
Our finishing treatment machines for screws enable us to apply special threads and knurls on rivets. Additionally, we work with screw head slotting machines.
We use semiautomatic packing machines to pack our products in customized quantities.